Leningrad Nuclear Power Plant: The Nuclear train has not yet left. but Dangerous Events are Already Taking Place!
16.01.2012
In preparing spent nuclear fuel (SNF) for purposes of transporting it to Zheleznogorsk (Krasnoyarsk region, Siberia, Russia), Leningrad Nuclear Power Plant (LNPP) cut into two parts one of the 40,000 fuel assemblies. Because of a lack of preparation for the difficult and dangerous operation, depressurization of the assembly and contamination of equipment took place.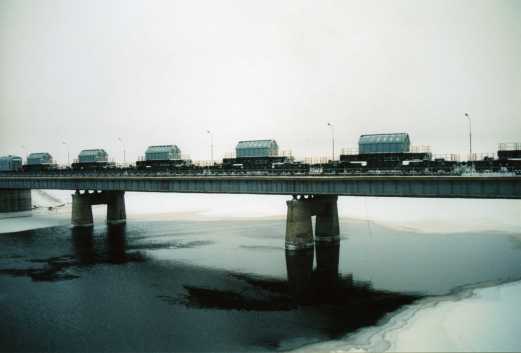 This made it impossible for continuation of the work without risk of contamination of the environment and personnel.
To the best of our knowledge, Russia's nuclear safety regulator - Rostekhnadzor, did not give permission for such dangerous work.
Natalia Malevannaya, chief ecologist of Sosnovy Bor city administration, said she had no information of the incident, nor of the planned transportation of nuclear waste through Sosnovy Bor to Siberia. Such information, as she noted, is usually not given to the city authorities.
Thus, a city of 60,000 residents, located 5 km from the LNPP does not know what is taking place at its nuclear power plant, not to mention St. Petersburg, which is 40 km from the dangerous site, and through which the nuclear train will travel.
There is also a risk during transportation of the spent nuclear fuel to 15 other big cities in Russia http://greenworld.org.ru/?q=rao_trans_17112
More information is available at GREEN WORLD (in Russian): http://greenworld.org.ru/?q=rao_trans_161211